Smart Stacks v1.0 for iPad Released!
Pleased to announce that Rapture In Venice, in partnership with Patrick Hansen, has released Smart Stacks, a kids' educational flash-card app exclusively for iPad!
It's been 6 months in the making and work on it came after all my full-time *and* client work. But, with both of us equally busy, we executed and got it done and we're both proud of it! We hope you give it a shot with your kids to help them learn words, pictures, and even multiple languages!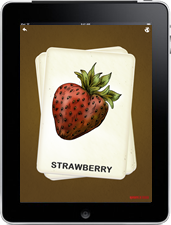 The Smart Stacks site can be found here with more info!
Interface Builder: Don't Know What You've Got Till It's Gone! Is it Profitable? Ask Gorilla Mart.